---
Project maintained by GantMan of Iconoclast Labs
Hosted on GitHub Pages
Wat?
This gem allows you hide a small bit of fun in any of your serious apps.
Have a girl to impress?

Want to feature some of your good friends in apps that they have no business being in?
Need to add your flair to a product?
Have all the fun, without writing any of the code.
Pull Requests
It would be really cool if you can think of ways to improve this gem, but keep it small and unintrusive!
Roadmap/Features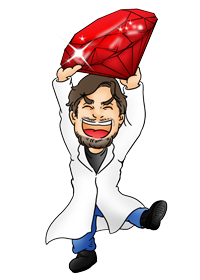 Hoping to eventually add sound
Hoping to add alternate animations
Hoping to make the egg more configurable
Hoping to possibly show an interactive view, and not just an image
Please GitHub-Star this Repo